It's common at the beginning of a new year to set resolutions to better oneself and identify some areas in which our skills might be lacking and identify ways to strive for success. Self-improvement is rarely a bad thing, but a demand for nothing but excellence in your outdoor endeavors could leave you feeling defeated. Instead, consider that being terrible at something can be a very good place to begin anew.
Banner: Are your arrows a little off-center? Start working on your skills now to hone your skills before 3D matches start-up and before archery seasons kick off this fall. Below: When your reel turns into a bird's nest, it can cause serious frustration. The more you hit the water and work through the frustration, the faster it will go next time you need to fix the mess.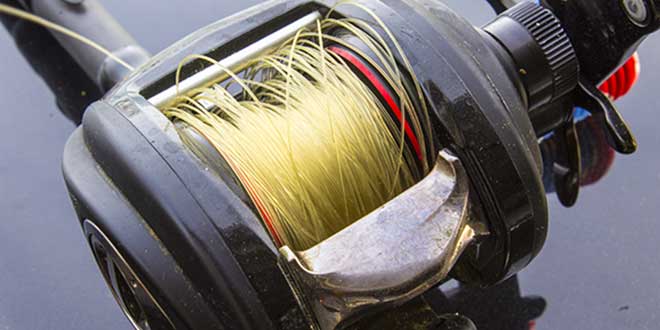 1. There's nowhere to go but up.
Imagine a world champion. She or he is at the pinnacle of their chosen activity. But now, the pressure and stress are on to stay at the top and continue "winning." The same stress isn't on the seventh-place person; experiencing less-than-podium results isn't new to them and there's nowhere to go but up.
Luckily, there are no winners or losers in hunting and fishing, provided that you're playing by the rules. Being afield to enjoy nature is the reward. Harvesting is just the icing on the cake.
Maybe you're a fly-fisher and your casting skills aren't where you'd like them to be. It could be argued that if you were, instead, a master of your sport, you might spend less time doing it this year because a perceived lack of challenge bored you. But with room for improvement, you might be hiking those mountains more frequently, anxious to test and hone your skills.
2. Don't make it a contest.
All too often, we compare our status or accomplishments to others when we should really only be looking inward.
So, a buddy's mule deer had more antler points than your harvest. Does that make your freezer any less full?
And if you didn't harvest at all, don't beat yourself up for it. Remind yourself of the memories you made while out there and then think about what you could personally do better or different next time.
3. Set specific goals.
Speaking of evaluating how you're going to try differently or harder next time, set goals to help you lay out a roadmap of how to accomplish that and be specific. Instead of "I'm going to go duck hunting more often," say, "I'm going to go on three more duck hunting trips this year than I did last year and I'm going to visit at least one spot that's brand new to me." Record those goals, share and revisit them to keep yourself accountable.
4. Keep it fun.
These pastimes of ours are designed to help us destress and provide a much-needed break from the daily grind, so always make sure you're enjoying yourself. If it's become work and a source of stress, back off and re-evaluate your approach.
One great way to inject more fun is to bring along someone who isn't as versed in the activity as you are. A significant other? A friend? A youth? You've seen hundreds of tassel-eared squirrels on your hunts over the years, but maybe your kid hasn't. Let them refresh your perspective on things and show you that joy can always be harvested no matter what does or doesn't show up at your blind
I know some pretty outstanding people, but you might not find too many ribbons around our necks or full-to-busting trophy cases in our living rooms. While we might not be considered "ultimate" (whatever that means) sportsmen and women, we support each other, lift each other up and thoroughly enjoy our time outdoors. For us, "sucking" at something just means the fun isn't over yet.