Barbary sheep, also known as aoudad, is one of three exotic big-game species hunted in New Mexico. Originally native to North Africa, Barbary sheep were first introduced to New Mexico in the 1940s by a private ranch in the southeastern part of the state. They were officially released in the 1950s in the Canadian River drainage near the Las Vegas Plateau. Since their release, there has been a rise in the popularity of hunting Barbary sheep in New Mexico, with licenses increasing to more than 1,000 annually.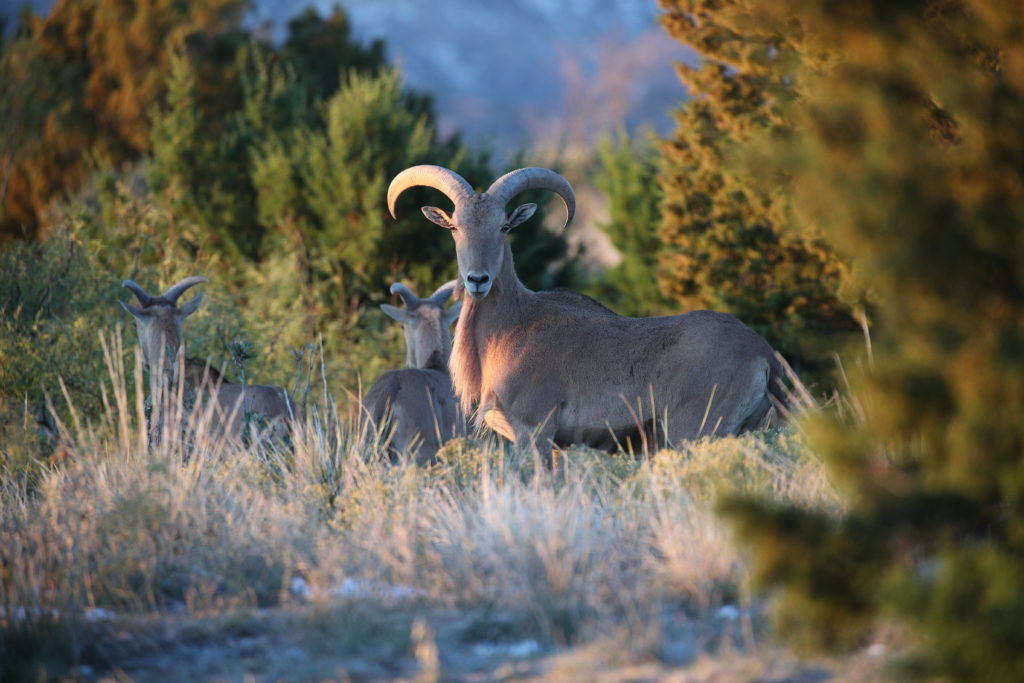 Barbary sheep are considered generalist herbivores and are highly flexible in their utilization of available food and water resources. They will feed on grasses, shrubs and forbs. During the winter months, grasses are the majority of their diet. In spring and summer, they consume more oak and mountain mahogany. Barbary sheep can withstand long periods of time without water and are able to draw moisture from the food they eat. This likely results in water resources being a relatively low priority when selecting hunting locations.
Today, Barbary sheep are primarily found in southeastern New Mexico, with some remnant populations in the north. In the southeast, Game Management Units (GMUs) 29 and 30 have some of the highest success rates and remain a top choice for Barbary sheep hunting. GMU 30 has large populations that have remained consistent throughout the years. High mountain elevations and drier desert habitats make for ideal Barbary sheep hunting conditions in this GMU. Hunters must be prepared to scale steep, rough, rocky terrain with an abundance of spiny cacti. Glassing will be essential for success, as the Barbary sheep's outer coat blends in well with sandy rocks and desert mountains.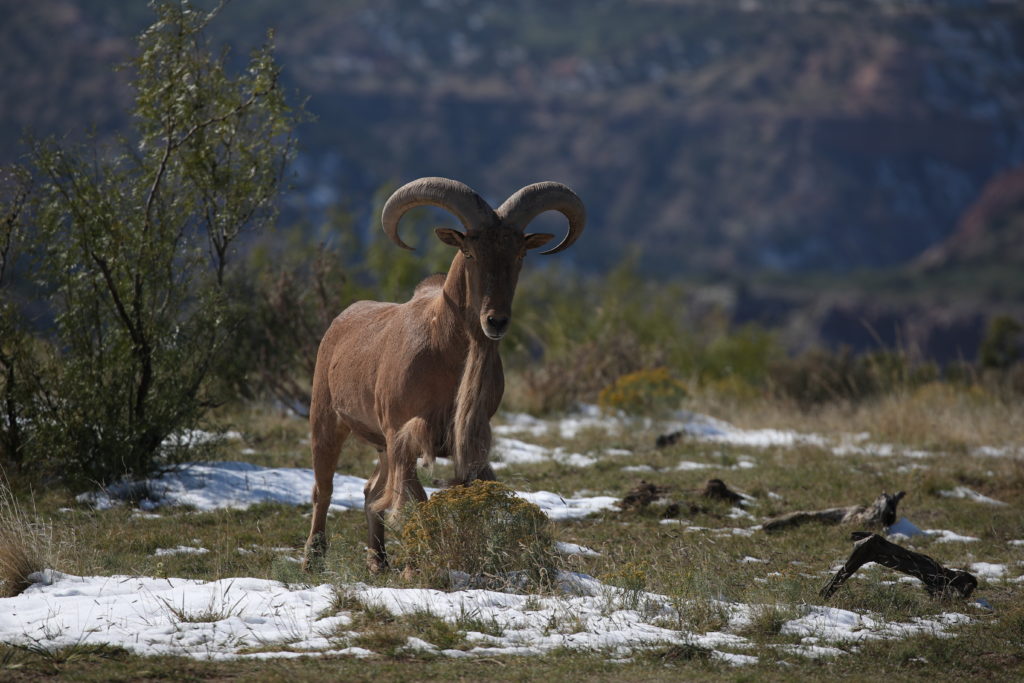 GMU 34 is another popular option that draws in many hunters. In previous years, hunters enjoyed draw hunts in GMU 34, but in the 2023-2024 license year, all of GMU 34 will be available to over-the-counter license holders. Barbary sheep can be found in transitional habitats from the southwestern tablelands into Madrean lower mountain woodlands. This habitat is characterized by a lot of canyons with great food resources that hold Barbary sheep. Once again, hunters need to be prepared to scale rough terrain and be equipped with gear for glassing. Hunters need to be aware that native bighorn sheep reside in GMU 34, where they cannot be legally hunted, and must be able to recognize the difference between species.
Hunters not looking to head to southeastern New Mexico can try GMUs 42 and 47 in the northeast region. This area has a higher proportion of private land, but, with landowner permission, it can make for a great hunt. Some Barbary sheep are also found on the few checkerboarded parcels of public land but a bit of luck is required to locate them. Hunters who focus on this area should explore options near the Canadian River Canyon or Mills Canyon.