It is often the people behind the scene that ensure the operation and success of programs. It is the same for the hunter education (HE) and off-highway vehicle (OHV) programs. Roselyn Washington is the office manager for both of these programs. Jennifer Morgan, hunter education coordinator and one of Roselyn's supervisors, said, "Rose has been an essential piece of the Department's hunter education team. She is always focused on providing a positive customer service experience to our sportsmen and volunteers. Her bubbly personality is contagious and appreciated!"
Above: : Roselyn is also a certified hunter education instructor.
She works daily to ensure that students are registered for classes, volunteers receive the support they need and customer service is provided. But that is not all; Roselyn is also the financial specialist for the Department's education section, ensuring contracts are issued, PO's are developed and invoices are paid on time. Every time I am around Roselyn, her friendly, warm smile creates an excellent space for conversation and support for the whole team.
Roselyn first started with New Mexico Game and Fish in 1999, with the conservation services division where she worked with the Share with Wildlife and environmental planning projects. She briefly left the Department working for New Mexico State Parks, Workers' Compensation and the Department of Health. Roselyn returned to the Department of Game and Fish in 2017, working in the education section, specifically with hunter education and off-highway vehicle programs.
In the interview with Roselyn, New Mexico Wildlife is hoping for you to get to know one of the faces behind the hunter education and off-highway vehicle programs.
Below, left: When not teleworking due to COVID, Roselyn is based out of the Albuquerque office. Below, right: Roselyn enjoys working with the hunter education program, including traveling to camps (pre-COVID) to help staff and volunteers successfully teach the students firearms safety and other vital components of the hunter education program.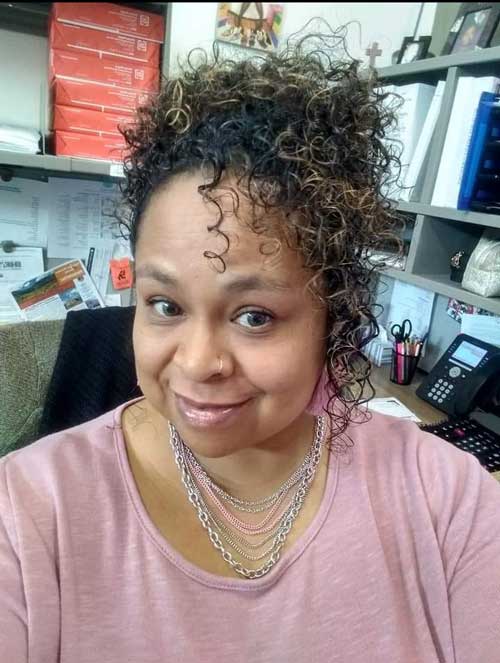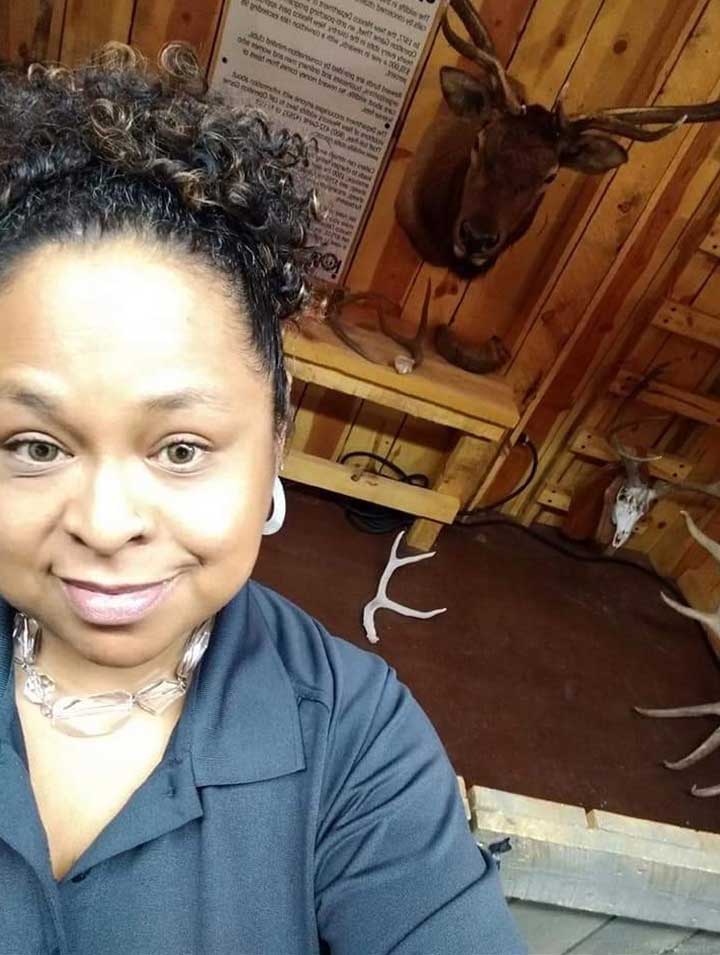 ?
What led you to your current job?

I love the fact that I don't just sit behind the desk. I am also be involved with activities, hunter education camps, trainings, etc.
?
What is the most exciting part of your job?

Being able to be involved in helping our students become safe hunters and meeting new people and just overall being able to be involved.
?
What is your favorite part of working for the Department?

Learning about the different divisions and what they are doing. I also enjoy being able to help other divisions.
?
What are your hobbies, or what do you do when you are not at work?

When I am not at work, I love spending time with family, especially my 9-year-old daughter, who is my one and only. I love just being outdoors and exploring with her.
?
What are some of the projects you will work on over the next year or several years?
Well, since I have less than four years to retire, I would like to continue to do what I do and continue to be better every day.
?
What else do you want the public to know about you or your job?
We are a dedicated group of staff who are working hard to keep our customers happy.
?
What is the most common question you get about your job, and how do you answer it?
I always get asked what the secret to getting my application drawn for a hunt is……….my answer: I don't think there is a secret; you just have to go with the flow.
?
If someone is looking to get a career with Game and Fish in the future, what advice would you give them?
I usually tell them they would love working for the Department and if they are really serious, I can get them a contact name and number for
Darcie Schalip
(505) 222-4704, the Department's
volunteer
coordinator. Darcie can give them more information and direction on how to start learning by volunteering with the Department.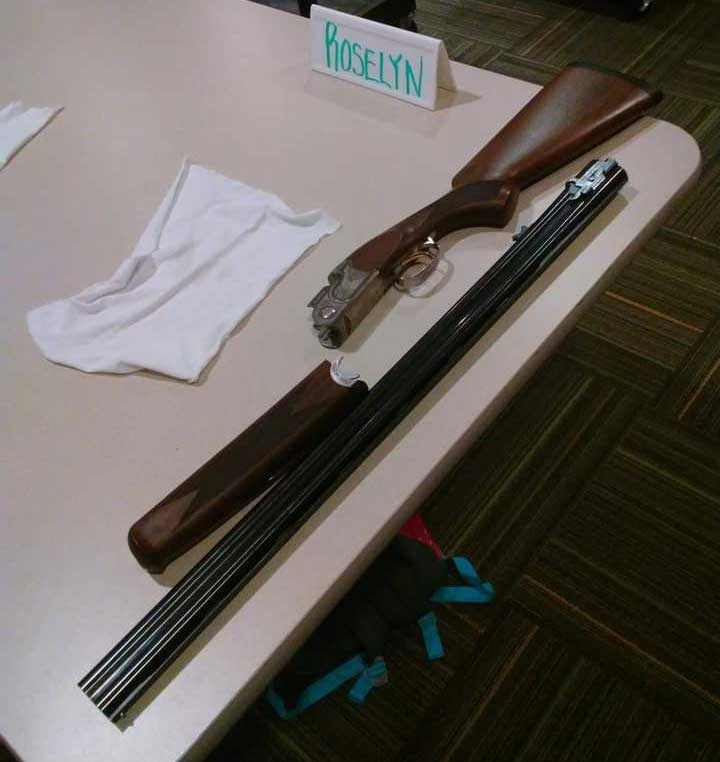 Above: Roselyn supplies at a hunter education camp.
Matt Siedel, OHV program manager for the Department and Roselyn's second supervisor, accurately described, "Rose is someone who is kind and understanding and is never too busy to stop what she is doing to help you out."
The Department's off-highway vehicle (OHV) program provides for off-highway motor vehicle recreation that recognizes the importance of New Mexico's cultural, historical and resource values while ensuring public safety. New Mexico has requirements for OHVs designed to protect all users' safety and ensure responsible and sensitive OHV use.
Hunter education provides an educational opportunity that enables students to safely participate in a hunting or shooting sport. Hunter education and its corps of volunteer instructors strive to produce safe, ethical and responsible students who will be tomorrow's hunters and shooters.