New Mexico has over 183,000 deeded acres of State Game Commission (SGC) properties that are managed by the New Mexico Department of Game and Fish for the benefit of fish, wildlife and their habitats. New Mexico's SGC Lands also provide public access for hunting, fishing and wildlife-associated recreation. The Department has a team of talented individuals charged with managing these properties. In this month's #TeamNMGameandFish, we are meeting one of them: Art Anaya.
Banner: Art working with Shirley Jenne, administrative assistant for the Wildlife Management Division, in early 2020. Inset, top: Art with a shed elk antler. Inset, bottom: Art working on Beatty's Cabin, managed by the Department in the Pecos Wilderness.
Brief Introduction
My name is Arthur (Art) Anaya and I'm currently the land, water and property specialist for the Department of Game and Fish. I've been with the Department for over three years, starting in December 2017. My primary responsibilities include helping with the administration and management of all SGC properties across the state. What does this mean exactly, you might ask? In general, I not only help manage current Commission-owned properties but also facilitate land purchases for specific conservation needs. These needs can vary from protecting big game migration corridors to conserving habitat for lesser prairie chickens. Although it's not as exciting as capturing, tagging or translocating wildlife, it's – in my mind – one of the most important and fundamental things you can do for wildlife conservation. Simply placing land in perpetuity for the management and protection of wildlife across the state is vital to our conservation mission and I enjoy being a part of it.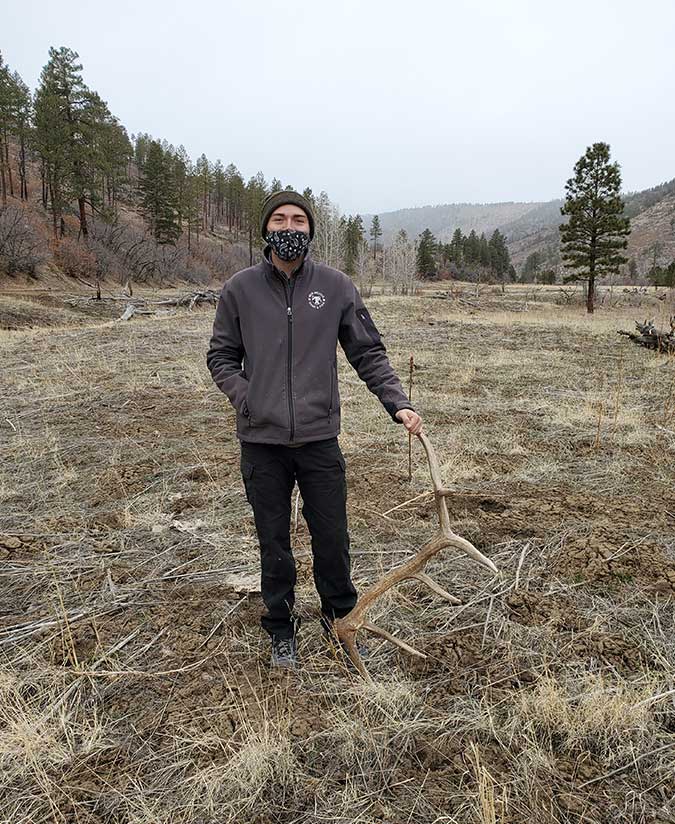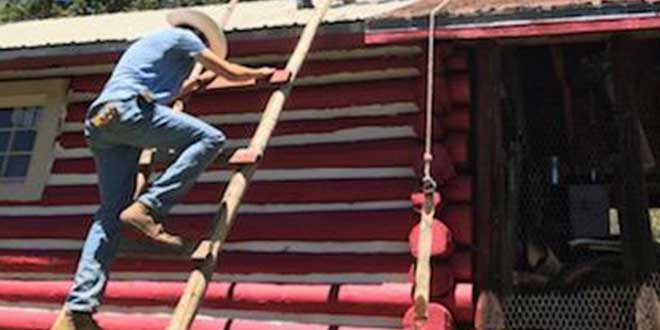 ?
What led you to your current job?

Prior to my employment with the New Mexico Department of Game and Fish, I was finishing my graduate work at New Mexico Highlands University in Natural Resource Management while working as a seasonal park ranger at the Pecos National Historical Park. Before that, I had worked as a summer intern with the Department for two consecutive summers during my time at New Mexico State University. While interning with the Department, I soon realized I wanted to make a career here.
?
What is the most exciting part of your job?

Aside from helping secure land in perpetuity for conservation, I really enjoy working across all divisions within the Department and getting to know how our agency operates – more specifically, understanding how we achieve our agency mission. Not to mention, getting to know all the incredible people our agency employs. Seriously, they're some of the most motivated people I know!
?
What is your favorite part of working for the Department?

different tasks that I am involved in. For example, during the times I'm not assisting with land acquisitions, I'm helping conduct habitat restoration activities across our Wildlife Management Areas.
?
What are your hobbies, or what do you do when you are not at work?

More recently, I've been getting into mountain biking. However, I do enjoy going hunting with my father and uncles as well as spending time with family.
?
What are some of the projects you will work on over the next year or several years?
Over the next several years, I hope to continue facilitating land conservation purchases that will not only benefit wildlife, but also our outdoor enthusiasts as well.
?
What else do you want the public to know about you or your job?
There are a lot of Wildlife Management Areas across the state that are open to the public (of course with appropriate licenses) to explore. I would encourage those licensed folks to get out there and really enjoy what New Mexico has to offer!
?
What is the most common question you get about your job, and how do you answer it?
Could you find this record for me? Kidding … but really, most of the questions I get are internal colleagues asking about certain documents related to our Commission-owned properties. While not the most exciting question in the world, I really enjoy assisting anyone that needs help. Plus, at the same time, I get a better understanding of the Department along the way.
?
If someone is looking to get a career with Game and Fish in the future, what advice would you give them?

Get involved! Ask questions! I considered myself very fortunate while in college because I was able to do summer internships with the Department. This really solidified the career I wanted to have. Also, more importantly, don't be afraid to reach out and chat with any of our staff members if you are curious about what we do. All of us here are happy to answer any questions you might have. And, you never know – you could be the next generation of wildlife managers here in New Mexico helping continue the great work that's already been done!
Additional Information about SGC Lands:
Properly licensed hunters and anglers can access designated SGC Lands for hunting and fishing. Special access restrictions, license and validation requirements and rules apply for those hunting and fishing on SGC Lands.
Individuals who enjoy wildlife-associated recreation other than hunting or fishing, can access designated SGC Lands. Potential activities available on SGC Lands include: wildlife viewing, photography, hiking, bicycling, cross-country skiing, snowshoeing and horseback riding. These activities are implemented in a manner that avoids impacting licensed hunting and fishing activities on SGC Lands. Special access restrictions, license and validation requirements and rules apply to those recreating on SGC Lands.