The Department's Share with Wildlife program is donation-based and supports wildlife projects in four categories: habitat enhancement, biological and ecological research studies, wildlife rehabilitation and wildlife education. Annually the Department seeks proposals for projects with a budget of up to $50,000 that will be supported through Share with Wildlife.
Banner: Pinyon jay (Mark Watson)
"We typically receive around 30 proposals a year and I am always impressed by the quality and originality of the proposed projects" said Ginny Seamster, Share with Wildlife program coordinator.
Applications will be accepted from Monday, March 22, 2021 to Friday, May 28, 2021. Proposals submitted during this application period will be for projects starting on or after January 17, 2022. Details about the required proposal format are listed in the Call For Project Information (CFPI), for state fiscal year 2022, available on the Share with Wildlife webpage under the Applications-Reports tab.
Below, first: Adult Sacramento Mountain salamander (Ginny Seamster). Below, second: Western river cooter hatchling (Ginny Seamster)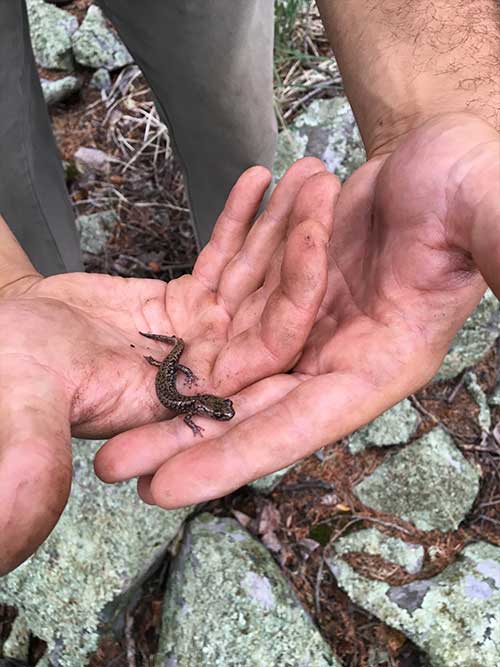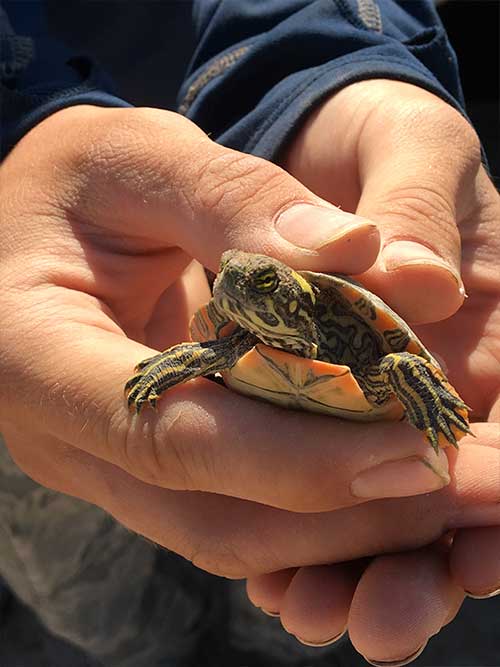 Project topics of particular interest to the Department are outlined in the CFPI. These include habitat work that: improves connectivity for aquatic species, supports retention of beavers and associated habitat features on the landscape, reduces flooding event impacts on the Black River or promotes climate change adaptation for Species of Greatest Conservation Need (SGCN).
Below: Black River in southeastern New Mexico (Ginny Seamster).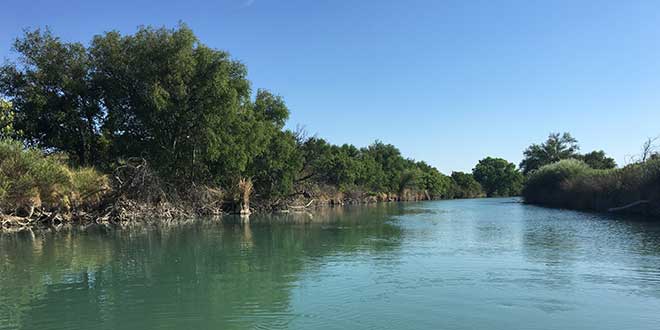 They also include research projects that focus on specific aspects of the biology, ecology, life history and/or status of several SGCN, including the following: Arizona shrew, bank swallows, gray-checkered whiptail, northern leopard frog, Pacific marten, pinyon jay, Rio Grande chub, Rio Grande sucker, Sacramento Mountain salamander and western river cooter.
All offerors should use the Share with Wildlife Proposal Cover Sheet, provided on the above website, as the template has changed from previous years. Further, offerors should note all changes from previous year requirements. The biggest of these changes are summarized on pages three and four in the CFPI. Of particular note is the requirement that all individuals planning on submitting a research or habitat project proposal must reach out to the Share with Wildlife Coordinator (see contact below) prior to preparing a proposal for submission to discuss their proposed project topic.
Below, first: Culvert on the Rio Cebolla (Ginny Seamster). Below, second: Rio Grande del Rancho, Carson National Forest (Ginny Seamster).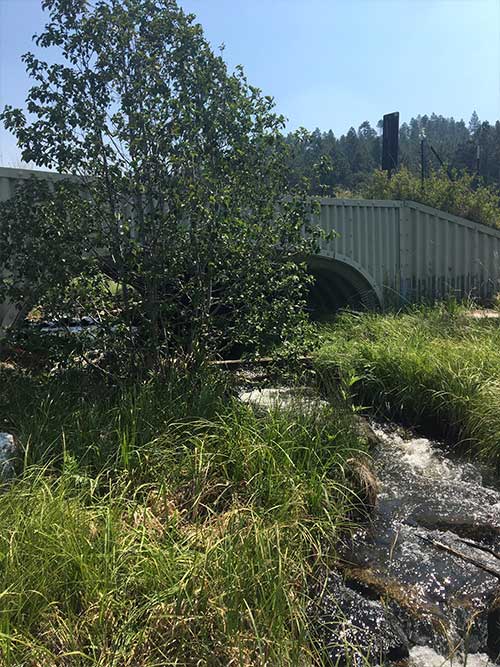 All proposals must be submitted electronically, preferably in a single .pdf file, by 5 p.m., Mountain Daylight Time, Friday, May 28, 2021.
Any questions about the application process and final project proposals should be submitted to the Share with Wildlife Coordinator, Ginny Seamster, virginia.seamster@state.nm.us.