As of March 14, 2022, the New Mexico Department of Game and Fish's Share with Wildlife program is accepting proposals for projects that would start in 2023.
The Department's Share with Wildlife program funds wildlife-focused projects up to $50,000 in four categories: habitat enhancement, biological and ecological research studies, wildlife rehabilitation and wildlife education.
Topics of particular interest to the Department for projects that would start on or after Jan. 17, 2023, and details about the required proposal format, are listed in the Call For Project Information (CFPI) for fiscal year 2023 available on the Share with Wildlife webpage.
Example project topics of interest range from data compilation, field surveys or other actions to inform habitat restoration on Department properties or the next revision of the State Wildlife Action Plan for New Mexico to research on a number of Species of Greatest Conservation Need (SGCN), including Arizona shrew, brown-capped rosy finch, northern leopard frog and Rio Grande chub. Proposals are also solicited from permitted wildlife rehabilitators and environmental educators wanting to design and/or implement curricula focused on SGCN, their habitats, climate-change adaptation and other science-driven topics.
Banner: Western river cooter hatchling. Below: Pinyon jay.
All offerors should use the appropriate Share with Wildlife Proposal Cover Sheet provided on the above website as the template has changed from previous years and, new this year, there are different Cover Sheets for habitat and research, rehabilitation and education project types. Further, offerors should note all changes from previous year requirements. The biggest of these changes are summarized on Page 3 of the CFPI. Of particular note is the requirement that all individuals planning on submitting a research or habitat project proposal must reach out to the Assistant Chief for Technical Guidance (see contact below) by May 27, 2022, to discuss their proposed project topic. Additionally, .zip files should not be attached to emails used to submit project proposals.
Any questions about the application process and final project proposals should be submitted to the Assistant Chief for Technical Guidance, Ginny Seamster, virginia.seamster@state.nm.us or 505-629-7738.
Seamster, who was until recently the Share with Wildlife Coordinator, said "Every year we receive many excellent project proposals and I always look forward to seeing the creativity of educators and researchers who reside or come to do work in New Mexico." The program receives an average of 30-35 proposals annually and has consistently funded 10-12 each year.
All proposals must be submitted electronically, preferably in a single .pdf file, by 5 p.m. Mountain Daylight Time, Friday, June 3, 2022.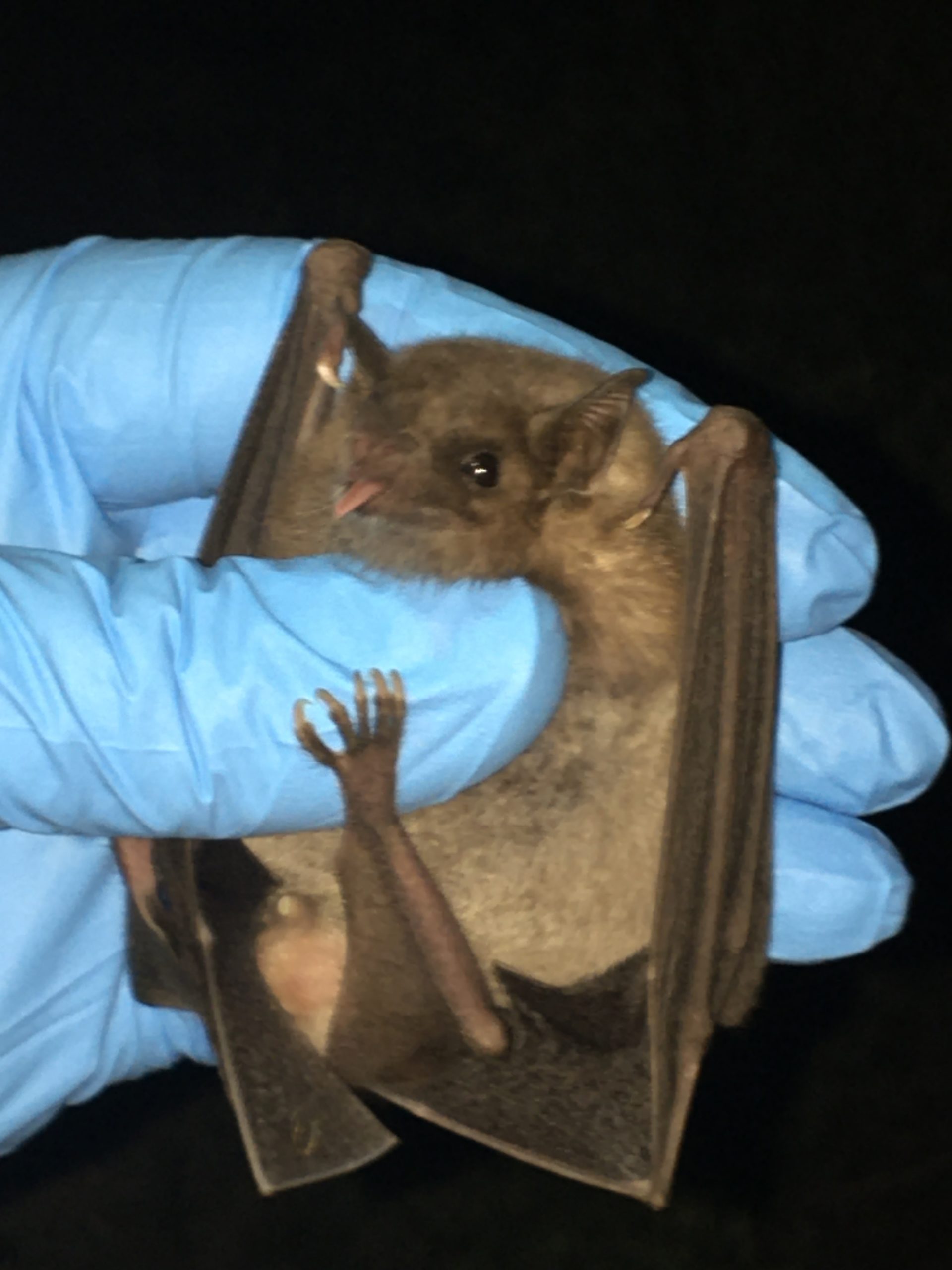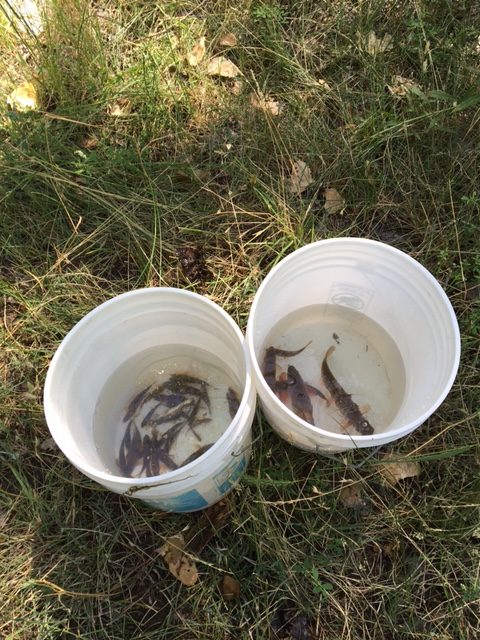 Above, first: Lesser long-nosed bat. Above, second: Rio Grande chubs (right) and suckers (left) are collected for DNA sampling. The Rio Grande chub is among the Species of Greatest Conservation Need to benefit from Share with Wildlife-funded projects.