Carcass tag implemented for 2018-19 big-game and turkey hunters
The New Mexico Department of Game and Fish implemented the use of a carcass tag for all big-game and turkey hunters starting in early 2018. This change simplifies the process for conservation officers to check hunters while in the field. Here are some quick hints for 2018-19 big game and turkey hunters to correctly use the carcass tag.
Top 5 FAQs about the new carcass tag
Carcass tags are issued to every big-game hunter in New Mexico, including: elk, deer, pronghorn antelope, bighorn and Barbary sheep, ibex and oryx, as well as turkey.
Carcass tags and hunting licenses must have matching numbers; if they don't match, you must print a duplicate license.
Carcass tags must remain attached until the big-game animal or turkey arrives at a taxidermist, meat processing facility or place of final storage, or if required, until it is inspected, documented or pelt tagged by a department official.
Keep your carcass tag. This authorizes possession of the big-game animal or turkey for one (1) year.
Read the back of the carcass tag for use directions.
How to use your carcass tag
Thoroughly read the tag. It will provide you with all the pertinent information on the left side of the tag. Ensure that your carcass tag number matches your hunting license number and verify the species and sex that you are able to hunt.
Leave the carcass tag complete until you are ready to tag.
Upon harvesting your big-game animal or turkey, notch the month and day of the kill
Completely remove the backing from your carcass tag and attach it to your animal as shown on the back of the tag.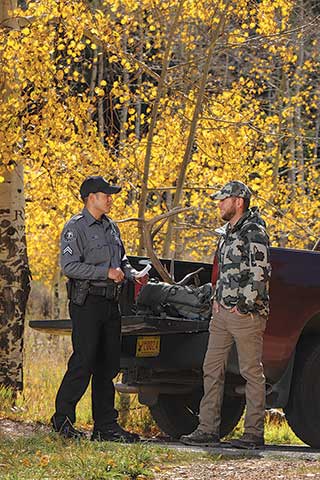 Reporting is mandatory
Remember, whether or not a hunt or harvest occurs, harvest reporting is mandatory for all big-game, turkey and trapper license holders. You can report your harvest either online or by telephone.
If you need assistance
If you need help obtaining a carcass tag or hunting license, or, for further clarification, please contact the department's phone center at 1-888-248-6866 (toll free).